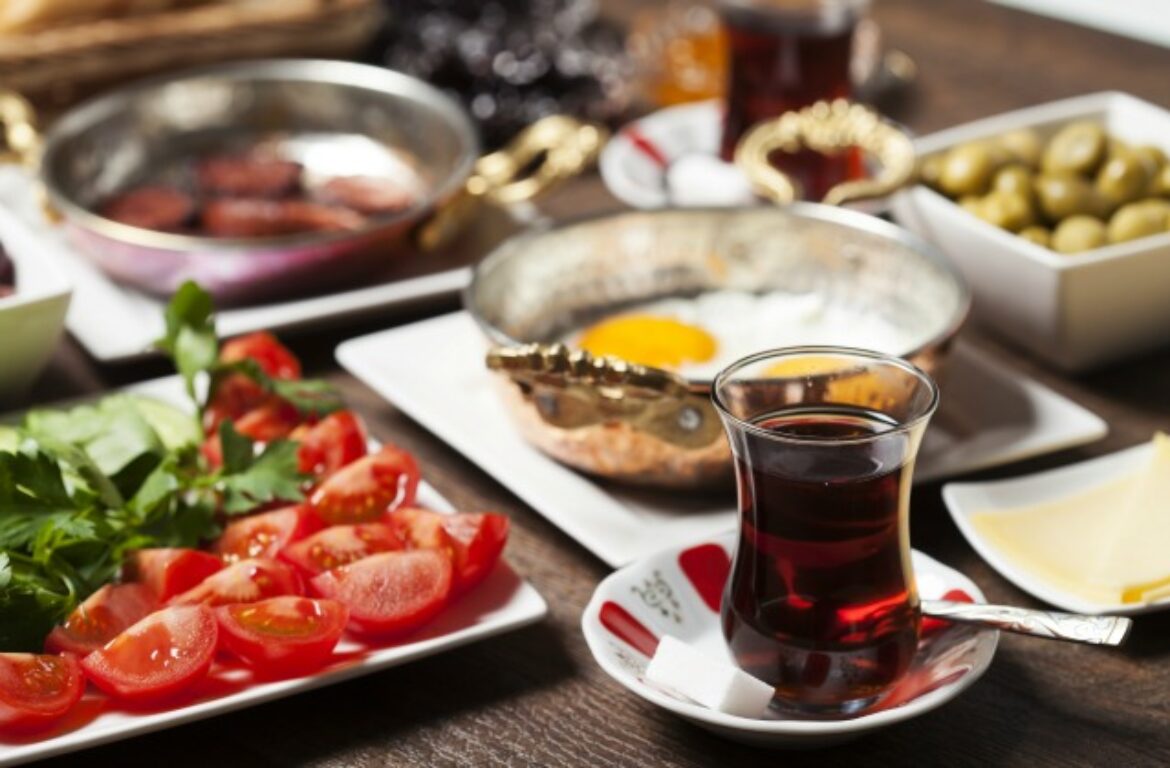 Beşiktaş Breakfast Street
On the European side of the megacity of Istanbul there is an entire street devoted to the morning meal. Going into Beşiktaş' famous "Breakfast Street" you'll notice tons of restaurants devoted to offering you the renowned Turkish breakfast. This is a must-try for any tourist or local! It's centrally located in the heart of Beşiktaş and is less than five minutes from the coast. Foreigners and expats love the modern district of Beşiktaş, and those who know about the infamous Turkish breakfast know that this is the place to eat in the morning.
Most of the cafes and restaurants have their own unique character while offering wooden tables outside for their guests. You will be welcomed in a friendly way by the staff of the cafes. You don't have to eat outdoors however as most cafes also offer indoor spaces. The general vibe of this Breakfast Street is of a relaxed day-to-day vibe where you can eat with friends or family. Some days however it will be hard to get a table because of the Street's popularity among locals and foreigners. But it is really worth it to have breakfast here because they are truly delicious!
A must-try breakfast is the infamous "Serpme Kahvaltı", literally translated as Sprinkle Breakfast, where you get to taste a varied and all-encompassing Turkish breakfast, including different cheeses, the Menemen omelette, eggs with sausage, all types of jams and chocolate spreads, spring rolls of some kind, sausages, butter, and honey with different types of delicious Turkish breads. You can also try different sides like pancakes or "Gözlemes" to go with your monster breakfast. Of course, you will be served Turkish tea, often unlimited depending on the cafe and the order.
The Street offers different types of cafes/restaurants with different specializations for which they are renowned, linked with their ancestral region within Turkey. For example, there are cafes that offer the different spreads of the Adana region in southern Turkey, whereas another cafe offers the different types of cheeses from Erzincan in the country's east. You will never get bored trying different cafes and breakfast combos!
Karaköy Bars Street
Close to Beşiktaş, on the opposite side of the Galata River and Eminönü, the central district of Karaköy hosts a street called the Bars Street, renowned for its many bars. This place is always crowded at night with outgoing people like students, expats, foreigners, and more going for a drink at night.
In the morning and midday these bars offer a wide range of breakfasts to choose from and like the Breakfast Street in Beşiktaş, they are often specialized in one dish like pancakes. They offer traditional Turkish breakfasts as well as more modern breakfasts where you can have a bite with some relaxing music in the background and some nice coffee to go with it.
Anyone looking for a quality Turkish breakfast should definitely visit both of these places! You will definitely be satisfied with the quality of the food and the hospitality of the establishments.